About Rosemary
Thank you for allowing me the opportunity to tell you a little about myself.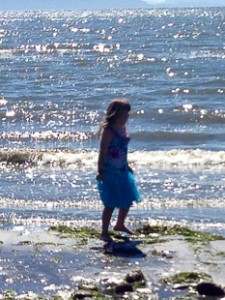 I have lived in Birch Bay for over 40 years and I have seen many, many changes to our lovely little seaside community. Even though we have seen our roller rink and swimming pool disappear to make room for timeshares. Our carnival and many of the small cabins replaced by condominiums. Birch Bay is still one of the best-kept secrets in Washington State and I love living here and raising my daughter here.
After graduating from Blaine High School, I worked for Birch Bay Vacation Rentals that primarily handled summer rentals at Jacobs Landing. After being employed with Birch Bay Vacation Rentals for a few years, I left to work with my Mother, sister-in-law and two brothers in a family business called Granny's Gourmet Muffins. Eight years later we sold our business after we had taken the company Nationwide. We also did business is Western Canada, Fiji, and Guam. Granny's Gourmet Muffins was voted the number one fast food item by Circle K, 7-11 and various other convenience store chains in both the United States and Canada. So, needless to say we worked hard to grow the business. After we sold the business I then took some time off and was fortunate enough to travel and experience different cultures, foods, and the warmth of the people in many different countries. I then returned to Birch Bay where I did some consulting work before joining Resort Systems, Inc., as their Operations Director. My primary responsibility with the company was traveling to their seven locations around the U.S.A insuring that all aspects of operations were running smoothly. Shortly after I began working for RSI, I purchased the Sandpoint, Idaho and Birch Bay, Washington location's from RSI.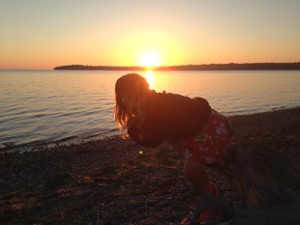 A few years after the purchase, I was blessed with the arrival of my daughter, who has filled my heart and enhanced my life every day since. Once my daughter started school, I realized I could not continue to travel between Idaho and Washington so I made the decision to sell Vacationville Sandpoint, ID and stay home in Birch Bay running Vacationville Birch Bay. So I have come full circle, ending up where I started in this fantastic place by the sea working in the vacation rental industry.
My daughter, just like myself loves to go crabbing, fishing, exploring on the San Juan Islands and hiking up on Mount Baker. She is happiest with the sun on her face, her toes in the sand and a shell in her pocket. Life is good in our little home by the sea.☺