Meet The Vacationville Team
All of Vacationville's employees are not only hard working, caring people but they are also very talented. Vacationville owes its success to these individuals and are so grateful to call them our colleagues.
Scott Claymore
Director of Maintenance and Grounds
scott.vacationvillebb@gmail.com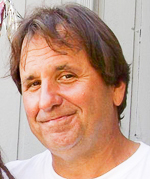 Scott was born in the Blaine area and has lived here most of his life. He has worked at many jobs including as a laborer in both light and heavy construction, a commercial fisherman, cook, bartender, well driller, and as an IT tech for both Fritz Company and UPS before coming to Vacationville in 2006. Scott brings his skills from the construction industry to Vacationville and not only performs many tasks himself but works closely with outside vendors to insure we get the best service at the best rate. Homeowners and guests alike often comment on his professionalism, knowledge and quick response time. Scott enjoys fishing, crabbing, and boating. He is especially fond of restoring and riding his vintage BMW motorcycle.
Karen Monroe
Office Manager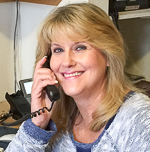 Karen was born in New York State although she has lived in the Whatcom County area for most of her life. She has been in management with major retail chains including, Choice Hotels & restaurants throughout the area and retail stores. She excels and has a passion for customer service and enjoys the delight on a guest's face when they are telling her about their truly magnificent stay. She will happily help you plan your accommodations, restaurant choices, and special-activities for your stay. Karen's other passion is spending time with her children & grandchildren. She believes these times are unique because of Birch Bay's beauty, serenity and family oriented atmosphere. She is active in community projects and is always ready to lend a helping hand whether at the office or in the community.
Shelly MacMurray
Grounds and Maintenance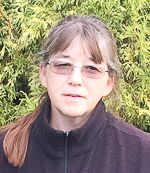 Shelly has lived in the Blaine area all of her life. She has worked for Vacationville since 2001 and does a tremendous job. Shelly is one of those people that wears many hats in the company and assists in all areas. She opens the clubhouses making sure pools and spas comply with health department regulations. Shelly assists on grounds, which includes mowing, storm clean up, weeding and various other tasks. Shelly also occasionally assists in the office, answering phones, checking people in, assisting in laundry and in housekeeping. Shelly enjoys spending time with her family and is always there to lend a helping hand to homeowners and guests alike.
Rosemary Black
Owner and Operator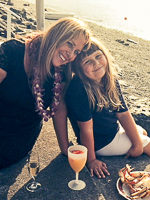 Rosemary has been the owner of Vacationville for over 14 years. She has over 30 years experience in the vacation rental industry. In that time, she has sat on many committees and organization dedicated to the Vacation Rental Industry. As a member of Vacation Rental Managers Association (VRMA), she has attended annual conferences to keep up with the growing and fast moving trends of the industry. Rosemary is involved in local events and is quick to lend a helping hand in the community. Rosemary's professionalism has earned her the respect of many in the Birch Bay business community. She sees that as an honor and looks forward to continuing to be the number one choice in vacation rental management companies in Birch Bay.